The last few years have been scattered with companies falling vulnerable to customer information being leaked or stolen, but last year with AT&T's breach it was actually being accessed and sold to third parties. In 2016, two AT&T customer support employees confessed to a global call center data breach. Although it was only two employees, the Federal Communications Commission (FCC) stated that almost 280,000 U.S customers had their personal details leaked.
According to Peter Ryan, Lead Analyst with research firm Ovum, data security continues to plays a crucial role for buyers and service providers alike.  Recent research performed by Pindrop Security, found that one in 2,900 calls to contact centers are random attempts to steal or commit identity theft. More companies are strengthening their customers using a multi-step process before giving out relevant customer proprietary network information (CPNI) or passwords.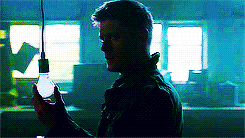 Security for customers and businesses continues to be the utmost priority for any company, small or enterprise. Companies need to understand that they have an obligation to each of their customers to respect their private billing information, using secure processes for customer verification and include agent monitoring. While most calls are recorded, screen recording continues to play an important role for companies, as they have the ability to track if an agent is accessing customer's information without an appropriate reason.
Keyboard strokes and VPN (Virtual Private Networks) are also used in larger companies so that corporations can keep track of all of the sites employees are visiting as well as what they are viewing in company software or on the web. This type of technology allows businesses to better monitor their employees and make sure what happened to AT&T does not happen to them! While these type of solutions may aggravate employees at times, it is important for businesses of all sizes to make sure they are utilizing the correct software and solutions to monitor their employees and make sure that their customers are protected.